SHIPPING & DELIVERY
---
In stock? We stock all products in our online store. On every product page you can see if the product is in stock or not. You also see stock status at checkout. Our stock is linked to the online store so it is updated immediately when an order is received.
Availability? In stock = We have the item in stock and can ship it immediately. Out of stock = We are out of stock but the product is expected to be back in stock shortly. Out of stock = We are out of stock and our supplier is out of stock. Delivery time unknown.
What is the shipping cost? Shipping cost is calculated based on, shipping method, weight, volume, whether the package is large. Our checkout system automatically calculates the lowest shipping rate on your order depending on what products you have in the shopping cart and which shipping option you choose at checkout. We use Postnord and DHL as freight suppliers. You can always see the exact shipping cost at checkout.
Track the shipment. All our shipments have parcel numbers and can be traced. We are also responsible for the shipment during transport to you. Normally, stock items are shipped within one to three business days.

Countries we deliver to.
Austria, Belgium, Bulgaria, Czech Republic, Denmark, Estonia, Finland, France, Germany, Hungary, Ireland, Croatia, Latvia, Lithuania, Luxembourg, Netherlands, Poland, Portugal, Romania, Slovakia, Slovenia, Spain, (Sweden, please visit our swedish store www.vapenvardsbutiken.se)

We do not deliver to.
Aruba, Bonaire, Canary Islands, Ceuta, Curacao, Greece, Greenland, Guernsey, Faroe Islands, Italy, Jersey, Melila, Saba, Sint Eustatius, Sint Maarten, Svalbard, Åland
---

DHL PARCEL CONNECT Shipped with DHL (Estimated delivery time 2-6 business days)
(You always see the exact shipping cost on checkout page)
Shipping charge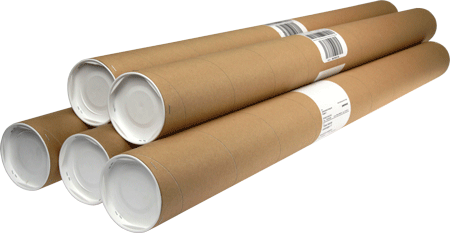 BALTIC STATES (Estonia, Latvia, Lithuania)
Small parcel: €12
Medium parcel: €15
Extra large parcel: €24

DENMARK
Small parcel: €9
Medium parcel: €10
Extra large parcel: €19

FINLAND
Small parcel: €9
Medium parcel: €10
Extra large parcel: €19

GERMANY
Small parcel: €8
Medium parcel: €10
Extra large parcel: €19

ZONE 1 (Austria, Belgium, Czech Republic, Luxembourg, Netherlands, Poland, Slovakia)
Small parcel: €9
Medium parcel: €11
Extra large parcel: €20

ZONE 2 (Bulgaria, Croatia, France, Hungary, Ireland, Portugal, Romania, Slovenia, Spain)
Small parcel: €16
Medium parcel: €17
Extra large parcel: €26

---
DENMARK & FINLAND (POSTNORD)
VARUBREV (small products)
For example, brushes, patches, bottles, pistol rods, bore guides.
(Delivery time 2-5 business days)
Item maximum weight 2kilo
Weight in grams

Shipping charge
1-250g = €4
251-500g = €6
501-1000g = €8
1001-2000g = €9