CUSTOMER SERVICE - GunCareStore.com
---
If you would like to get in touch with us you can contact us by email or call, we prefer email.

BEFORE YOU CALL OR EMAIL QUESTIONS
Try to find the answers in our FAQ page. Frequently asked questions (FAQ) page can be found at the top menu.
Contact Customer Service
Open Monday-Friday: 10:00-16:00
CLOSED Saturday-Sunday

Email Customer Service: contact@guncarestore.com
Phone Customer Service: +46 76-81 91 460 (Languages Swedish or English)
Messenger Customer Service: m.me/guncarestore

---
Covid-19
The new coronavirus is currently affecting society as a whole. We at GunCareStore.com continuously follow the development and we follow the Health Agency's recommendations. Hunting, shooting and gun care are normally done in small groups or individually. It is also an outdoor activity that takes place on large sparsely populated areas without close contact. Gun care usually takes place at home or on the shooting range. So we think this is something that will continue to be unaffected. Staying outdoors moving and engaging in activities that you enjoy is something that also promotes our health.
Our business is going on as usual and we have not noticed any major disruptions. All our shipments are delivered as usual to our customers. We also see no disruptions in our incoming deliveries of goods from our suppliers.
Marcus Sötterman
CEO of Vapenprodukter Sverige AB
---
COMPANY INFORMATION

Vapenprodukter Sverige AB
Norsplan 2A
664 52 Vålberg
SWEDEN
Company registration number: 556832-7117
VAT-no: SE556832711701



MAP (Click for more information)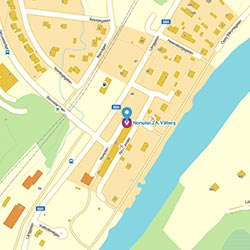 NOTE! We have no open store only a delivery point at Norsplan 2A, Vålberg, Sweden.
Appointment is required if you want to pick up your order or wist us at our place.
---