CLEANING AND MAINTENANCE A GUN SILENCER
---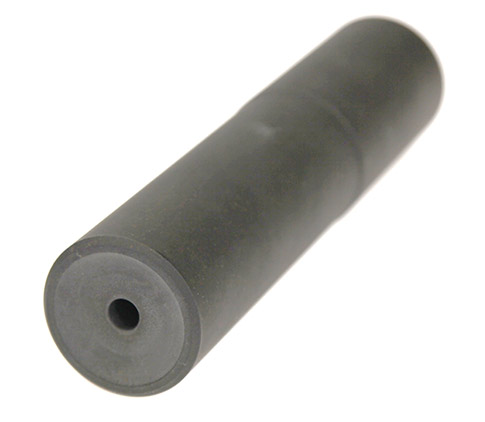 How to care for a silencer? In general, they do not require much care. This is because they have no direct contact with the bullet.

Continuous care of silencers during the year consists mostly of blowing out the silencer with compressed air every now and then to remove loose particles inside the damper. But once a year is good to do a proper cleaning.

Care of silencers. Start by cleaning the hole in the middle with a bronze brush. Since the hole is a few tenths up to a millimeter larger than the diameter of the bullet, a bronze brush in a larger caliber may be recommended.
Inside the silencer, it consists of several baffles and cavities in different designs and they normally cannot be disassembled and accessed to clean mechanically. To clean inside you have to put it in some kind of cleaning liquid that dissolves powder and soot. Examples of detergents are soap solution, degreasing agent or light photogen. If you have access to an ultrasonic cleaner then it is an excellent tool.
After cleaning it is important to make sure that the cleaning fluid is not left in the silencer and that it is dry. If the silencer is made of aluminum or stainless steel then no oiling is needed but if it is in steel then a thin film of gun oil on the outside is recommended so that it does not rust.
The thread on the silencer it is good to lubricated regularly, best is a pressure stable grease, for example Shooters Choice G-10 or M-Pro 7 Synthetic Grease.

The silencer should not be stored mounted on the firearm as there is a risk that condensation will damage the rifle barrel. Take the habit of unscrewing the silencer after it has been used.


Want to know more about gun care - Read our gun care guide.

Products mentioned on page
Shooter's Choice

Shooter's Choice Synthetic All-Weather High-T...

In stock

Art. no. PEMCG10

239 kr

M-Pro7

M-Pro7 Synthetic Grease has been specifically...

In stock

Art. no. 070-1356

289 kr

J Dewey Manufacturing

Tools for cleaning hard-to-reach areas. A lar...

69 kr